So far in 2023, patient problems reported to the FDA as MDRs are related to high-volume procedures and devices. Data says increasing numbers of implant procedures like dental, breast, hips, knees and others contribute to patient problems reflected in the word cloud such as failure of implants, pain, fibrosis, and capsular contracture. Patients reported problems like hypoglycemia, hyperglycemia indicates high usage of blood glucose meters.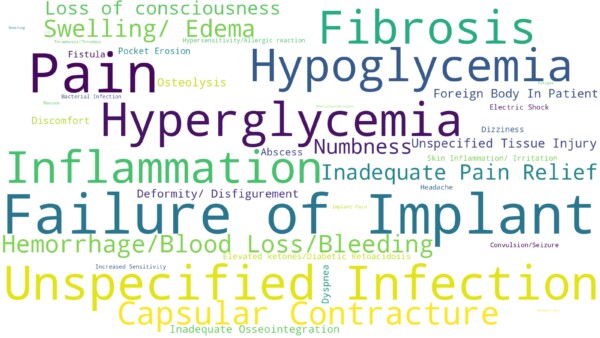 See detailed yearly (2019-2022) analysis here: Full Patient Problem Report Analysis
About Smarteeva:
Based out of Santa Barbara, CA. Smarteeva Software provides cutting-edge and innovative Post Market Surveillance applications for the Medical Device industry. Smarteeva's Complaint Handling, Adverse Event Reporting, Risk Management and Recall Management solutions prioritize compliance, organizational efficiencies and user-friendliness. Built on the Salesforce.com Platform and utilizing the latest AI and Machine Learning innovations, Smarteeva Software is a true partner to its business users.
See how Smarteeva can help you make Post Market Surveillance faster and easier by going to our Product Page